BUSINESS TODAY Online NEWSLETTER & Resources


Find What You need use our search engine:
ABOUT US

Business Today Newsletter provides powerful information to salespeople, entrepreneurs and business owners . We Specialize in Business Information Research .. providing you with expert advice, insights and Superior Recommendations to productive products and services within our Partner Network organization.

Business Today Newsletter Consultants are Passionate Marketing Experts
For the past 10 years, we have helped entrepreneurs and small businesses create their brand presence and achieve their goals.

Our process is designed to empower your brand and outfit your business with the marketing tools needed to succeed. Talk to us today about how we can support your growth, limit your turnover, and put you on a solid track to success and profit.

Our Comprehensive Services:
​
Business Today Advertising combines a mix of powerful advertising services with flexibility for you to customize a plan that fits your budget and can grow your business.

Powerful Effective Advertising Solutions:

* Pop-under / Pop-over Advertising Systems

* Classified ads campaigns thru our in-house emailing and National Co-op Networks

* Banner Advertising Services

We Use our inhouse Exclusive proprietary software to ensure maximum ad exposure.

* Online Classified Ads campaigns that Guarantee maximum exposure of your ad (We limit 100 ads per page) with "Free Url hyperlink" directing your customer to your offer.


* Business Today's Targeted Web traffic services can target your prospect by specific categories; Age ranges, States, income levels, and Industry as well Business Today Can customize campaign platform bySelecting Responsive powerful "Keywords" Combined with Social Network marketing audience Exposure.

Industry Wide Experience We work with a large number of clients (Since 1995 ) from various industries, including:


Small Business Owners
Network Marketing Professionals
​Direct Mail Companies
Consultants/ Mentors / Coaches
Entrepreneurs
Industry Executives


Our marketing experts are ready assist you in developing a marketing plan that grows your business.


We Are Here To Ensure Your Success !

Email : businesstodaynewsletter@gmail.com



​
​
Current Circulation:

---

---
​4 Creative Ways To Find A Job


Ok, you have posted to every internet job board and every job on Monster, CareerBuilder, and HotJobs. You've followed up with calls and networked until you are blue in the face. Each Sunday you take the newspaper and apply for every job in your field with little to no results. Well try some unique ways to find a job.

Send Half of Your Resume

Find a company you want to work. Write a great cover letter on why you are a good fit, pointing to the enclosed resume. Don't seal the envelope and don't enclose a resume. They'll think the resume fell out in the mail. They will call and engage in a conversation. Sell yourself shamelessly.

Write A Prospecting Letter

Make use of the power of direct mail. Locate 5-10companies. Write up a letter to your contact network and ask them if they know anyone who works at any of the companies on your list. When a contact says they know someone on your list, send them your resume and ask them to forward it their contact or ask permission to send it yourself.



Distribute A Booklet

Write a booklet with information relevant to your industry and give it away. Everyone loves free information and this demonstrates your expertise. Give the booklet away electronically and advertise it to newsgroups where hiring managers will see it.

Call Human Resources

Sounds crazy, right? Call the human resources department. Ask them what outside agency or third-party recruiting firm they use. They will ask you why do you want to know. Tell them that their company is not currently looking for someone with your skill set right now the agency may be dealing with other firms, so you are looking for a recommendation. They may very well ask you for an interview. If not at least you do get a lead. They would love to save the agency fees. Also being recommended gives you special attention. Send them a thank you note.

These are guerrilla tactics that can give you better results. Be sure to stay toned for another 5 creative tips.

How To Prepare For A Potential Job Loss

What do you do when you have that gut feeling of impending doom about your job? Is the writing on the wall? Are you about to be laid off or fired? Is the company going under? Or is it going to come out of the blue that you no longer have a job. If you have these feeling then now is the time to take action in order to soften the blow.

You need to start today to get your affairs in order. If the ax falls you will be in a much better position than your coworkers. If you follow these steps and nothing happens you will still be much better off than you are now.

First off, is your resume up to date? If you have not updated it in a few years, now is the time. You may want to consider hiring a professional to do it for you. You need to put your best foot forward. You want to be able to start sending it out before or right after you become unemployed. Searching for a new job can be a full time job by itself.

Do you job skills need updating? While you are still working may be a good time to take a few classes and update your skills or start training for a new career. You may want to sign up with a temp agency now so they can place you later. Advantages of temp agencies are they pay well, they find a job for you, you won't be competing for a position with dozens of others and you can usually start immediately.

Start networking. Ask everyone you know if they know of any job openings. If you have not lost your job yet, explain to them you may be laid off and will be looking for a new job. Maybe they can give you a contact name within their company.
Someone to send your resume to letting them know if they have any openings in the future you would like to be considered. Start the process now. It is not what you know, it is who you know.

Get your financial house in order. This is always easier said than done. If you are like most people you may already be living paycheck to paycheck and there is nothing extra. If you become unemployed you need as much cash as possible to carry you through. Most experts recommend 3-6 months cash to meet your living needs. What if you can't find a job for 8 months or a year? Gather all your cash reserve or sources for cash. Stash as much as possible to meet you needs.

If you are laid off, the next day you should start filling out any paperwork for unemployment benefits you may qualify for.

You will get through this, it will just take time. Start taking these important steps today and you will be far better prepared for tomorrow.

​
---
---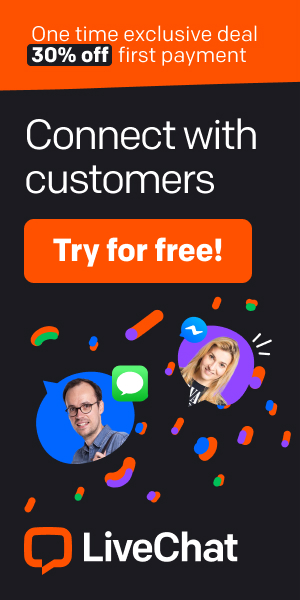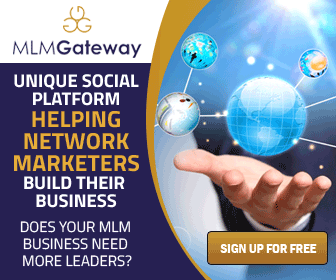 ---
​Why Get a Home Equity Loan?

​
If you're a homeowner, chances are that you've been deluged with offers from finance companies to lend you money based on the equity you have invested in your home. A home equity loan is a loan extended to you that is secured by your home.

The amount of the loan is based on how much 'equity' you have invested in your home. The basic explanation of 'equity' is 'the difference between your home's value and how much you still owe on the mortgage'.

In other words, if you bought your home for $125,000 and put $20,000 down on it, financing $105,000, then your equity in your home on the day that you close the deal is $20,000. Now imagine several years pass.
​You've paid off $15,000 toward your mortgage – but at the same time, the value of your house has increased to $175,000. Your equity in your home is now $85,000: $175,000 (your home's current value) – $90,000 (the amount you still owe on your home) = $85,000.

A home equity loan allows you to turn the equity you have in your home into cash by borrowing money and using your home as collateral to insure that you'll repay it. If you default on the loan, the bank or housing agency can force the sale of your home to recover its money.

There are many reasons that people apply for home equity loans, though most fall into a few broad categories. The reason for taking out a home equity loan will often determine what kind of loan you apply for.

Debt Consolidation

By far one of the biggest reasons that homeowners apply for a home equity loan is to consolidate their debts. If you have outstanding debt to several different creditors at several different interest rates, it's often to your benefit to consolidate all those loans. To do that, you can take out a home equity loan for the amount that you owe on all your debts together – or more – then use that money to pay off all your outstanding debts in full.

By doing that, you trade writing several checks each month for writing one check, which is often less than the amount that you've been paying on all of the debts combined. This is because you're also trading in the higher interest rates on your credit cards and loans for a lower interest rate on one loan. Chances are that you've also set a fixed time to pay back that loan, most often 15 years, though it could be as little as five or as much as thirty.

Home Improvements

If you want to make improvements or repairs to your home, it only makes sense to get the money OUT of your home to do it. Home improvements are one of the top five reasons that homeowners give for taking out home equity loans.
If the reason for making improvements is to increase the home's value or prepare it for a sale, then you should definitely take a look at the home improvements that return the most on your investment. In many cases, when the reason for taking out a home equity loan is to pay for home improvements, the homeowner applies for a home equity line of credit rather than a flat out loan.

Weddings, Vacations and College
Special events like weddings and vacations are the third most popular reason for taking out a home equity loan. For a wedding or other special event, where there will be multiple payments made to different merchants, a home equity line of credit is often a better choice than a lump sum home equity loan.

3 Benefits of CRM in Your Marketing

When you combine CRM with marketing automation, you get more than a new system. You create a powerful marketing and sales tool that can improve the quality of your lead generation, make your market to sales handoff more efficient, automate marketing campaigns, and do much more. Marketers will enjoy better marketing accountability and find it easier to see ROI. Let's look at 3 benefits to blending CRM and marketing software.

#1 You Can Automate Lead Qualification
One of the biggest problems between sales and marketing teams is that the quality of the leads is poor. Gathering data using a marketing automation system allows marketers to score and grade their leads. That means the highest qualified leads go directly to sales. Leads that reach a specific score threshold and grade are automatically assigned to sales personal. This really cuts down the amount of manual processing that has to happen. The lead assignments are more effective and efficient.

#2 Improve the Quality of Revenue Tracking
When your CRM and marketing automation system are integrated, ROI reporting on campaigns is far easier. Bi directional syncing means that campaigns you create in your marketing automation platform map directly back to your CRM software. This allows closed deals to be tied back to the campaign they occurred in. Closed leap reporting increases the quality of the reporting and allows for accurately measuring ROI and projected revenue, tracking marketing spends, and attributing revenue to a specific marketing campaign.

#3 Allows for More Targeted Messages to Occur
The majority of buyers want to receive different targeted content at every state of research. In fact, a recent study said 77% want this (Pardot's 2013 State of Demand Generation Study). This behavioral information that marketing automation tool collects can be used to send a targeted message to your prospects. These emails can be very personalized and they can attract the interest of the prospect at the various stages of the buying cycle. The creation of one on one email communication based on criteria will increase the relevance of your emails and that's going to make costumers happy.

There are many other benefits to incorporating CRM with marketing automation, but these three key points should be enough to get your attention. Much of today's marketing is carried out through email and social media, as well as, a company website. The combination of these two tools can increase the effectiveness of your marketing campaigns.
Branding Do You Know Who You Are

There is such a lot of talk going around about branding, but what exactly is your brand and how do you use it to help you reach more people and market your products or services?

Your brand is the core of your marketing, the central theme around your products and services.

Your brand is not your Logo or your Company Name, unless of course you are Microsoft or the Yellow Pages online directory.

For people to come and hire you, or buy from you in droves, your brand needs to be crystal clear, attractive, exciting and powerful. In fact your brand needs to be powerful enough to rouse your customers into action, and at the same time it needs to actively express you, what you're about and your uniqueness.

Once you're sure of your brand you also gain a tangible and easy way of talking to people about what you do. It makes it so much easier to do your marketing when you have it clear in your mind what it is you're selling in the first place.

When you're creating your brand you are creating a memorable marketing message that will inspire people to take action and choose you over your competitors.

Here are five useful tips to help you find your brand:

Your Brand Tip 1

Your brand is the core of what you do. What feelings or emotions does your business inspire in you and in your customers? Did you know that peoples' decision to buy is based on emotions, not facts?

Your Brand Tip 2

Think about how you present yourself, not just on your website but when people see you, talk to you on the phone, or read your email. Is your marketing consistently saying what you want it to? Are people getting confusing messages from you, or is it clear from the start what you do?

Your Brand Tip 3

Think like your potential customer, try to get inside their head and see your products or services from their point of view. How do they experience what you do, and how does it make them feel?

Your Brand Tip 4

What is it you do that makes you stand out from the crowd? If you don't think you do, then you need to think of a way that you can, because your brand should be somehow different from everyone else's, its not enough to be just the same as others but better.

Your Brand Tip 5

What are your best abilities, do you know your greatest strengths? Choose an unbiased person, who knows you well, to help you decide what your top attributes are; your brand should be based around your unique strengths and abilities.

Ultimately, creating a strong, memorable, compelling and meaningful brand is essential for successful marketing, and something you can do with a bit of thought, and may be a bit of help from your (unbiased) friends.

​
3 Secrets and Tips For Anit-Aging
​
Anti-Aging, Staying Young, looking younger or just feeling younger is a multi-million dollar industry. There's a really good reason for it. We have an ever-aging generation. This generation is one of the largest generation on the planet. Naturally, there's a huge number of this population that do not want to grow old. Therefore, anti-aging products are rampant in the marketplace. But don't get 'taken' by the unnecessary products that play on the emotions of those who wish to look young.
The following are three secrets and tips that will allow you to avoid the risks of buying certain products that are not needed.

Secret Tip #1: Feed Your Face
If you feed your face with anti-aging food on a consistent basis, you'll find it easier to stay young. Another way to say this is to just make sure you're not feeding your body full of junk that is sure to perpetuate the aging process. Also, know that if you try to escape the eating step, you'll grow older faster. The body knows what it needs. Just give it to your body.

Secret Tip #2: Pick Something or Go Somewhere
In other words, get up off the couch, turn the TV off and do some anti-aging activities. This doesn't have to be work either. Find an activity or two that you enjoy. Walk, run, weight train, ride a bike, get on a pogo stick. Do anything that causes your body to move and exert some activity. This will allow your body to stay young by stretching muscles and keeping you limber at the same time.

Secret Tip #3: Don't Be A Party Pooper
Mentioned above for the #2 Anti-Aging Secret Tip was finding something you enjoy. That's the whole secret of this entire article. Find something you have fun doing. Just know this, if drinking alcohol into a drunken stupor is the one thing you enjoy, you are not going stay young for very long. In fact, if you're older in age and you're doing this you may not even enjoy staying old. The key to the entire process of anti-aging is to treat your body right and have fun doing it.

Enjoy life, stay young mentally, emotionally, physically and you'll see an anti-aging process that you'll be happy about. That will give you the motivation and momentum to continue the lifestyle of anti-aging.
Saving Money Is The Slow Powerful Way To Financial Stability

​
Getting a job and not spending all the money each month is the slowest, hardest, and least efficient way to build up a big pile of money. Saving money is a worthwhile net worth building activity, but it doesn't offer much more than that unless your goal is only to have a little cash at the ever-increasing age of retirement.

This is because wages are the most heavily taxed source of income. Income taxes (federal, state, and social security) choke off about 35% of this earned income before you ever see a dime. And second, your income is capped by the number of hours that you can physically work in a week; even if it pays well. Ownership is the financial goal that we all have; owning investments that will passively pay us interest and dividend checks. But there are two wildly different paths to get there. One path is very slow and slightly uncertain, and the other path is much quicker but more uncertain to accomplish.

The fastest and most efficient way to build a pile of money is through entrepreneurial activity. This way, you can get into a position of ownership without buying it, because you are creating it. You bypass the taxation tollbooth of wage-earners, and the limitations of your salary and time. The goal is to create your own piece of equity that gives you a source of income that you control. Now before you start rolling your eyes that this is too risky, too hard or you don't know how to do it, let me give you some ideas to help reduce your hesitation.

Maybe it isn't your money (borrowed), or your expertise (a partner's), or skill (hired, outsourced); but if you lead the team you can create your own piece of the equity. You can start out on a tiny scale; I am acquainted with someone that earns over $100,000 with a dog walking service. She has other people walk the dogs, so that she can focus on marketing and managing her walkers. Don't you think that you could think of a dozen similar services that might be needed in your area?

It is mentally challenging to start an entrepreneurial activity, but more importantly, it takes money, knowledge and persistence. It takes knowledge because there is always going to be trial and error in refining your business model; and it takes money because you need enough money to find a successful business formula that pays for itself before you run out of money. It takes persistence because obstacles are natural when creating or maintaining any business activity.

There are zillions of areas to become entrepreneurial and build up equity, but here is another idea that nearly all communities offer; I bet that there are at least three successful residential home rehabbers working your community. Find them and convince one of them to help teach you in exchange for being a free assistant. And when you strike out on your own and need additional help, offer to give him or her a percentage of your profit.

I want to show you an example of entrepreneurial persistence, even though it uses real estate again. There is a giant mall being built at a nearby city. I was dropping off a friend that lived there and he said that it was a great story about obstacles. The city didn't want a new mall to take business from the downtown strip, so the developer moved the project outside of the city limits. Then the state government said they couldn't allow it without a larger highway exit, and they didn't have enough money to make a highway exit. So the developer raised the money and built the highway exit himself. The point is that no matter how insurmountable an issue first appeared, the developer was undeterred from reaching his goal.

Developing a side business to ramp up your income is the most financial rewarding activity you can undertake. Imagine if you took half the effort you put into studying for school and put that into business building over four years – I'd suspect your results would be far greater than setting aside some of your paycheck each month.


​5 Reasons Why You Should Learn and Practice Proper Time Management

Do you have a problem with time management? If you do, you have two main options. One of those options and often the most popular is to continue on with your normal activities. Unfortunately, doing so may have a negative impact on your personal life, as well as your work life. The other option is to make a change. The good news is that there a number of steps that you can take to improve your time management.

As for what you can do to improve your time management, you will see that a number of different approaches can be taken. Goal setting, to do lists, limiting tasking, prioritizing, and outsourcing are all effective ways to manage your time, but they are also just a few of your options. As for why you should learn and practice proper time management, there are a number of reasons why, five of which are outlined below.

1 – It Is Easy To Do

As previously summarized, you have a number of different options when looking to make better use of your time. These options are all easy and cost effective ways. In fact, creating goals and task lists for yourself is free of charge. Since it is easy for you to learn and practice proper time management techniques, why would you want to do anything else?

2 – It Is Important To Your Personal Life

As previously stated, having a poor sense of time management has a number of serious consequences, one of those being your personal life. If you regularly pay your bills late, don't make contact with friends, or arrive home later than normal, you may be hurting your personal relationships and often in more ways than you could have ever imagined. Friends, spouses, and romantic partners will likely not want to put up with this behavior for long.

3 – It Is Important For Your Job

Poor time management will not only negatively effect your personal life, but your work life as well. If you do not know how to properly manage your time, you may get easily distracted. This may result in you wasting company time. If you are caught doing so repeatedly, you may find yourself terminated from your current position. This can also have a negative impact on your personal life, as it may leave your finances in serious trouble.

4 – It Is Something That You Can Only Benefit From

Taking the time to learn and practice successful time management techniques can only benefit you, your work, and your personal relationships. Since no money technically needs to be spent on time management tools or training, you have nothing to lose, but everything to gain. It is also important to ask yourself again the important question of "why not?" Why not improve your life with the learning and practicing of time management techniques?

5 – The Options That You Have

Once again, it is important to focus on the options that you have when looking to learn and practice proper time management. Creating a set of goals and a task list is easy and free to do. Alarm clocks and timers can also be used to help you make better use of your time. You likely already own a traditional alarm, but your cell phone, computer, and television may also come equipped with alarm clocks as well.

As a reminder, there are a number of other time management tools and techniques that you can easily learn and practice all from the comfort of your own home.
---