Welcome ! to BUSINESS TODAY NEWSLETTER (BTN) IS A BUSINESS INFORMATION AND RESOURCE SERVICES WEBSITE PROVIDING VITAL UP-TO DATE BUSINESS NEWS & INFORMATION.
​
​BUSINESS TODAY NEWSLETTER (BTN) PROVIDES POWERFUL INFORMATION TO SALESPERSONS, ENTREPRENEURS AND BUSINESS OWNERS WITH POWERFUL "HOW-TO" KNOWLEDGE; MARKETING STRATEGIES, CAREER MANAGEMENT, INVESTMENT ADVICE, HEALTH & FITNESS, BUSINESS NET-WORKING STRATEGIES TO IMPROVE YOUR RESULTS.

BUSINESS TODAY SPECIALIZES IN BUSINESS INFORMATION RESEARCH, (SEO) SEARCH ENGINE OPTIMIZATION & (SEM) MARKETING SERVICES, DISCOUNT INTERNET ADVERTISING SERVICES, DIRECT-MAIL MARKETING.
BTN KEEPS-UP WITH THE LATEST CHANGES IN SOCIAL-NETWORKING /MARKETING AND RESOURCES. BTN IS HERE TO ASSIST YOU IN REACHING YOUR BUSINESS AND PERSONAL GOALS.

SUBSCRIBE FOR ​ FREE To Any Of OUR Targeted "Niche" e-Newsletters
---


Business Today provides powerful Business Information & Resources All in One website !
---
---
---
---
5 Reasons Why You Should Learn and Practice Proper Time Management

Do you have a problem with time management? If you do, you have two main options. One of those options and often the most popular is to continue on with your normal activities. Unfortunately, doing so may have a negative impact on your personal life, as well as your work life. The other option is to make a change. The good news is that there a number of steps that you can take to improve your time management.

As for what you can do to improve your time management, you will see that a number of different approaches can be taken. Goal setting, to do lists, limiting tasking, prioritizing, and outsourcing are all effective ways to manage your time, but they are also just a few of your options. As for why you should learn and practice proper time management, there are a number of reasons why, five of which are outlined below.

1 – It Is Easy To Do

As previously summarized, you have a number of different options when looking to make better use of your time. These options are all easy and cost effective ways. In fact, creating goals and task lists for yourself is free of charge. Since it is easy for you to learn and practice proper time management techniques, why would you want to do anything else?

2 – It Is Important To Your Personal Life

As previously stated, having a poor sense of time management has a number of serious consequences, one of those being your personal life. If you regularly pay your bills late, don't make contact with friends, or arrive home later than normal, you may be hurting your personal relationships and often in more ways than you could have ever imagined. Friends, spouses, and romantic partners will likely not want to put up with this behavior for long.

3 – It Is Important For Your Job

Poor time management will not only negatively effect your personal life, but your work life as well. If you do not know how to properly manage your time, you may get easily distracted. This may result in you wasting company time. If you are caught doing so repeatedly, you may find yourself terminated from your current position. This can also have a negative impact on your personal life, as it may leave your finances in serious trouble.

4 – It Is Something That You Can Only Benefit From

Taking the time to learn and practice successful time management techniques can only benefit you, your work, and your personal relationships. Since no money technically needs to be spent on time management tools or training, you have nothing to lose, but everything to gain. It is also important to ask yourself again the important question of "why not?" Why not improve your life with the learning and practicing of time management techniques?

5 – The Options That You Have

Once again, it is important to focus on the options that you have when looking to learn and practice proper time management. Creating a set of goals and a task list is easy and free to do. Alarm clocks and timers can also be used to help you make better use of your time. You likely already own a traditional alarm, but your cell phone, computer, and television may also come equipped with alarm clocks as well.

As a reminder, there are a number of other time management tools and techniques that you can easily learn and practice all from the comfort of your own home.
---
---
---
---
8 Simple Steps to Improve Your Time Management

Are you an individual who can't seem to properly manage your time? If you are having problems at home or at work, there is a good chance that your problems may be caused by your inability to properly manage your time. The good news, however, is that there are a number of steps that you can take to improve your time management. In fact, 8 simple steps that you can take are highlighted below.

1 – Know That You Have a Problem

Knowing that you have a time management problem is the first step in changing your behavior. Although it is typical to be late for work or a social event on occasion, it is something that should not be happening on a daily or a weekly basis. If it is, it is time for you to realize that you may have a problem.

2 – Decide To Change

Knowing that you have a time management problem is important, but wanting to change is even more important. You need to set goals for yourself, as these goals can help to provide you with a source of motivation. Sample goals include showing up to work on time for a whole month, being on time for all dinner dates, and so forth.

3 – Stick To Your Goals

Creating a number of time management goals for you to meet is advised, but it is important that you don't give up right away or when you are faced with complications. Setting goals simply just isn't enough, you need to stick with them.

4 – Create Daily Task Lists

Creating a to do list for yourself is an easy way to properly manage your time. In fact, it is one of the easiest approaches that you can take. Outline what you need to do throughout the day. Be sure to list your tasks in order of importance.

5 – Rely On Time Management Tools

Properly managing your time is important, but it can be hard for many individuals to get use to, especially right away. If you are one of those individuals, you will want to consider using time management tools to your advantage. In fact, did you know that many cell phones and computers come with alarm clocks, alerts, and so much more?

6 – Learn How To Say No

In all honesty, there are times where you may not be able to refuse a project at work or a task at home, but try to not take on more than you can accomplish. If you must, look into using outside help. In the home, this outside help can come from a housecleaner. At the workplace, this outside help can come from a coworker.

7 – Get Organized

Organization is key to being able to properly manage your time. If you are unorganized, you are likely to waste a large amount of time. For example, in the workplace you can waste time by searching for lost or misplaced documents. The same can be said for the home; if you are unorganized, you can spend hours searching for your glasses or car keys.

8 – Consider Hiring Professional Help

As previously stated, if you are overwhelmed at home, you may want to call on a professional housecleaner. In addition to taking this approach, there are other professionals that you can target. There are individuals and companies who specialize in teaching others how to effectively manage their time and stay organized.
---
---
---
Characteristics Of A Successful Advertisement


Many small businesses don't get success they want from advertising due to availability of very little resources. The results are simply flat due to lack of good ideas for improvements. Whether the ads are put in a local newspaper or are printed in the famous periodical or posted on a website, the money invested should gain the desired outcome. There are some common mistakes small businesses and professional service providers do when designing and posting the advertisement, which leads to the failure of the advertisement.

Bigger is better is believed in by many. That's exactly what some of the small firms think when they want to advertise their product. They think bigger and select a medium where they need to invest a lot of money, but do not reach the targeted market. Like if a company specializes in designing diet plans and want to help out people who had disappointing results from their individual diet plans, and the company chooses to advertise a full page in the local paper instead of running advertisement in a health magazine, obviously not many of the dieters will notice the advertisement and the advertisement doesn't get the desired attention.

So the point is to come up with the best campaign, which will increase the probability of the ad getting viewed and the right customers trying to buy the product or sign up for the service. Studies and research can be carried out on the market and targeted audience can be narrowed down. Once getting the list of newspapers, magazines and magazines meant for the customers in mind, find out how many readers they have and the cost they ask for posting the ad. Special deals are offered by them from time to time and can only be found by watchful eye.

It is estimated that everyday people are subjected to around three thousand commercials. That is a huge number and if someone desires to be noticed, he should certainly be different. Not only the services and product sold should be unique in the market, so should be the advertisement. For example, if a business selling mattresses says, "We sell mattresses", it will not make a statement and will be passed off as any other mattress advertisement. But if they say, "Our mattresses are of the finest quality", it will make the advertisement stand out in the crowd. Other catch lines are "Are you suffering from back pain? Probably you must try our mattresses ", are more specific and will catch the fancy of the people who are suffering from back pains since a long time. The advertisement should also focus on the uniqueness of the product and how it is better compared to the competitors' product.

Focusing on the problems of the customers and giving a solution for them, is what a customer demands. A customer does not buy a product; he buys benefits in the form of a product. The real value of the product should be realized and a clear picture of it should be presented to the customer so he will be able to relate with the product. If the advertisement doesn't specify the solution it can provide, the customers will never know of it. So focusing on the customers problem is what some ads miss.

The last thing missing in most of the advertisement is motivation for the customers. If the advertiser has designed the advertisement and the customer had read the advertisement, all efforts and money invested will be wasted if he doesn't get up and do something about it. It shouldn't be assumed that the customer knows what to do; instead the advertisement should influence the mind of the customer and should tell him what to do. Call of action is the final job of the advertisement. It should call for information, or visiting the store or even visiting the online store. The message should sound confident and clear.




---
---
---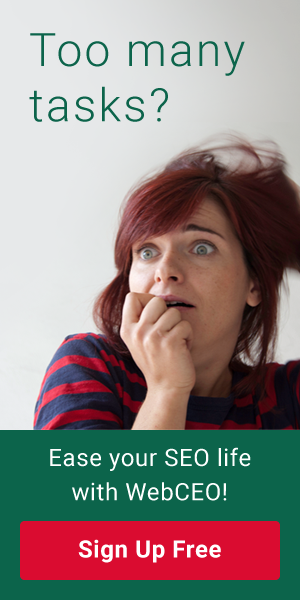 ---
Discovering Your Passion And Purpose


"I can't seem to discover why I'm on the planet."

"What is my purpose here? I know there's something I'm supposed to be doing, but I don't know how to find out what it is."

"I don't seem to be passionate about anything."

I've heard these complaints over and over from my clients.

Discovering our passion and purpose is vital to our joy and well-being. The problem is that many people have lost touch with any sense of their passion and purpose and have no idea how to access this information.

The blueprint for this information lies within our core Self, our essence, the true Self that is often buried during our early years. If our true Self was not seen and validated by our parents, teachers, or other caregivers, it is likely to have gone underground. The self many of know as our "self" is generally our wounded self, our ego, the self we created to get love and avoid pain. Our wounded self has within it all of our fears and false beliefs, and does not have access to what is true for us.

How, then, do we discover our passion and purpose if the blueprint for this information is long buried? The good news is that while it is buried, it is not lost. Anyone can reclaim this information if you are willing to do the inner work of healing your wounded self.

I've worked with thousands of clients who, as they practice the Inner Bonding process that I teach (see our FREE course at www.innerbonding.com), gradually heal their fears and false, limiting beliefs to the point where their true Self comes peeking out. This is the vital, alive aspect of ourselves, the aspect of us that just wants to joyfully express ourselves in the world. As you allow this aspect to emerge, you will gradually discover what truly brings you joy.

In our society, we tend to ignore our special talents and choose our careers according to what will give us a sense of security. Too often, however, what makes us feel safe does not fulfill us spiritually. For example, Roger worked for many years as an attorney, but he never enjoyed it. He made lots of money, yet when he consulted with me he was suffering from anxiety and depression. He had become an attorney because his father had been an attorney and wanted Roger to follow in his footsteps. Roger had gone along with what his father wanted for him because he didn't know what else he wanted and now, in midlife, he was miserable. He yearned to discover his passion.

A few months after starting to practice Inner Bonding, Roger remembered that he had really wanted to be a teacher. He had never seriously considered teaching because he felt he couldn't make enough money, but now he was willing to make far less money because he was so unhappy with his present work. Roger went back to school and got his teaching credential and is now a high school social studies teacher. The last time I spoke with him he was radiant! He loved working with adolescents, and he felt he was making a real contribution to their lives. For the first time ever, he felt alive and passionate about his life. His wife decided to take up some of the financial slack by doing something she had always wanted to do: design children's clothing. She started her own mail-order business and is thrilled with it. Their marriage and family life is flourishing because both of them are happy and fulfilled within themselves.

Ricki came to see me because she was so unhappy working as a controller of a big import business. Yet she had no idea what else she wanted to do. It took about a year of practicing Inner Bonding before her true Self told her that she wanted to be a nutritionist. Ricki hadn't wanted to hear her true Self because she didn't want to go back to school. Finally she was so unhappy that she decided to listen. She is now back in school enjoying discovering her passion.

While it may not always be possible to change your work immediately to something you love, if you follow your passion, it will often lead you there. And even when you have to earn money in ways that do not express your soul, you can seek volunteer opportunities and hobbies to express who you are. Often these can lead to the work that you will eventually do.

Alfredo worked as a manager of a large supermarket. With his small savings, he decided to start pursuing a hobby that had always fascinated him – restoring old cars. He used all his extra money to buy his first old car and spent many blissful hours restoring it. He was so good at it, he was able to sell his restored cars for a lot of money. Eventually he was able to quit his job at the market and pursue his passion full time. Ultimately he started a project in a prison teaching inmates to restore cars. Alfredo now loves what he does and receives great satisfaction from helping others.

Your soul has a deep desire for you to express yourself in ways that brings you joy. It is your job to discover what that is and to bring it about.




---
---
---
---
---
BREAKING NEWS ! ....
See Why It Is So Easy To Generate Money Online With The
Right Plan. My Training Will Show Anyone And I Mean
Anyone How To Create A Business That Profits Everyday!..
---
---
---
| | | |
| --- | --- | --- |
| website Hosting services | Get website Traffic | Website SEO / SEM Services |
---
Tips to remember when choosing the best franchise.
By: Michael Johnson
When you decide to buy a franchise, you're giving your business a major head start in so many ways. By trading on an established name, you slash your advertising costs. Because the franchisor wants you to succeed, you have access to everything that they've learned in years of doing business to help you choose your site, develop your staff, design your store - in fact, in every aspect of starting up your own business. A franchise business opportunity gives you your best shot at succeeding in owning your own business - if you choose the best franchise opportunity for you.

The start-up costs are part of the arguments against buying into a franchise business opportunity. Other cons include the monthly payments to the main franchisor of the business as well as marketing costs. If you want to use the corporate headquarters clever marketing campaigns, you have to pay for the privilege. Then there are the restrictions on suppliers and such. Usually the corporate headquarters of your franchise business opportunity has a network or pre-approved vendors, suppliers and contractors that you must use. There is also the contract that you have to sign with the corporate headquarters for the right to use the franchise name. It is very tough to break and could have you locked in for years.

How do you evaluate the various franchise opportunities that are out there to find the best fit for you? The first step is to know what you want to do. What resources and skills can you bring to your new business? What kind of business will you enjoy? Keep in mind that the best franchise opportunity is one that will offer you full support, including training in all the business skills that you'll need to be successful. After all, your success adds to their value.

Once you know what you want to do, it's time to get down to the serious work of choosing the best franchise opportunity for you. Here are some key points to consider:

1. Choose a product that you love.
Not just like, but love. It's possible to sell something you don't care about, but the more you believe in your product, the more successful you'll be at selling it.

2. Research the industry.
Once you've chosen a product that you like, take a long, hard look at the industry of which it's a part. Sit down and study the brochures and information from the franchisor. Are you interested enough in the business to put in the required time to succeed?

3. Talk to others who already own franchises.
Take a field trip to others who are already involved in the network. Most owners will be happy to talk to you about their business. Ask about their normal day, the obstacles they had to overcome, the parts that were easier than they thought. Ask if the business lives up to their expectation, and ask point-blank if they'd do it again.

4. Get the answers you need from the franchisor's representative.
Once you've expressed an interest by submitting an application, feel free to call the franchise representative with your questions. He'll be happy to give you the answers you need to make your decision about whether this is the best franchise opportunity for your investment.

5. Meet the franchisor face to face.
Get to know the person you're going to do business with. They have their own interests at heart, of course, but how sincere are they about helping you make YOUR business a success? Is the training they offer sufficient? Do they respect you as a partner?

The answers to those questions will help you evaluate each business and find the best franchise opportunity for you.

Just make sure before taking the plunge with a promising small business franchise opportunity that you do your research. Make sure you have enough money, not only for investing in the new business, but also for living expenses while your build up your clientele.
Author Bio
About the Author: M. Johnson operates a variety of small business websites and newsletters. Visit the website for many franchise tips.
www.2000tips.com/business/
Article Source: http://www.ArticleGeek.com - Free Website Content
---
Copyright © 2015 Business Today Newsletter Publishing